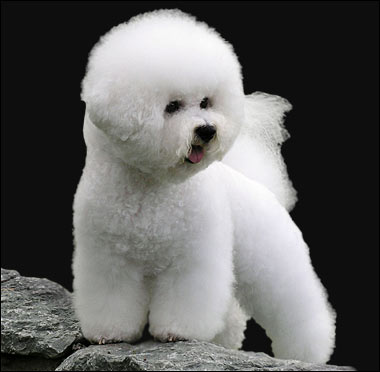 We breed Bichon FrisÚ dogs. On our website you will find information about the breed, about us as breeders and the latest news about our dogs. If you have any questions or if you find that there are some things missing on our website please feel free to e-mail us at any time. If you are interested in buying a puppy we would prefer that you call us and if possible come and visit us. If we should consider selling you a puppy, of course we want to meet you and get to know you. You will find usable information about how to contact us on this website.
Enjoy!
NEWS
Our newest addition to the kennel Millie and Milton
Pobe-s Cute As A Button "Millie"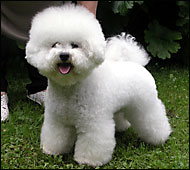 Spinstar's Another one bites the Dust "Milton"