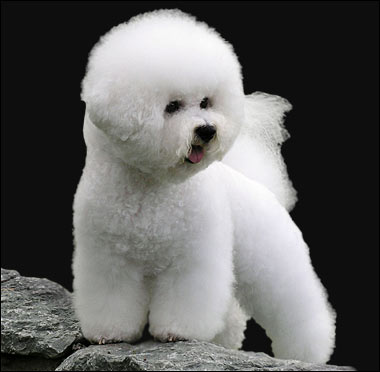 We breed Bichon Frisé dogs. On our website you will find information about the breed, about us as breeders and the latest news about our dogs. If you have any questions or if you find that there are some things missing on our website please feel free to e-mail us at any time. If you are interested in buying a puppy we would prefer that you call us and if possible come and visit us. If we should consider selling you a puppy, of course we want to meet you and get to know you. You will find usable information about how to contact us on this website.
Enjoy!
NEWS
November 14th and 15th 2014
Wille and Lexus at Norwegian winner and Nordic winner champion ship show in Lilleström...
July 12th 2014
Wille BOB in Tvååker only 11 months old...
July sixth 2014
Jippi BOB and Wille BOS in Ronneby...
June first 2014
Stella BOB in Norrköping...
May 31 2014
Grand slam in Norrköping! Best in Show...
Norwegian junior winner and Nordic junior winner 2014 Wille